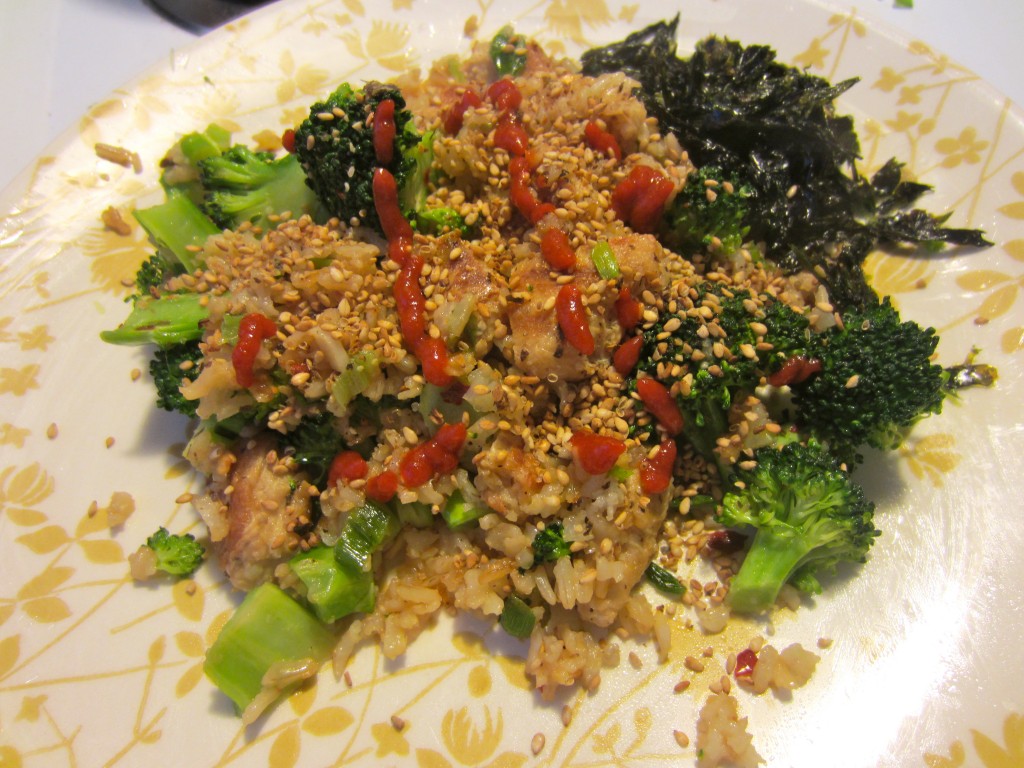 Last time I made a batch of brown rice, I froze the extra to use for quick meals. When making out my grocery list for the week, I ran across Korean Broccoli Fried Rice in World Vegan Feast.
The recipe calls for leftover tofu scramble. I was just going to skillet fry tofu, but the tofu I had went bad. So I used some May Wah chicken nuggets I had hanging out in the freezer instead, baked them, then chopped them up. We don't eat a ton of fake meat products at home, but they are kind of nice every once in a while.
It doesn't sound like there's much by way of seasoning in the recipe, but it turns out great. Of course, sesame oil in anything usually pops it into the delicious category for me. Mine is also sprinkled with the gomashio that I keep on hand to sprinkle on whatever I can and a pretty squirt of sriracha. And at about 2 o'clock you'll see a little pile of "seasoned parched seaweed" I found at Your Dekalb Farmers Market. It's a little oily so I use it sparingly but it adds a great flavor punch. Oh, and it's pretty good for you, or something.