For Kevin's birthday, we staged a (mostly) vegan invasion of Uncle Maddio's Pizza Joint. If you don't know, Maddio's carries Daiya, had tofu as a topping and the whole wheat crust is vegan. It's also inexpensive. This pizza, a beer and a soda was around $22.
Alison brought this old pic of John & Kevin. WTH, who is that guy?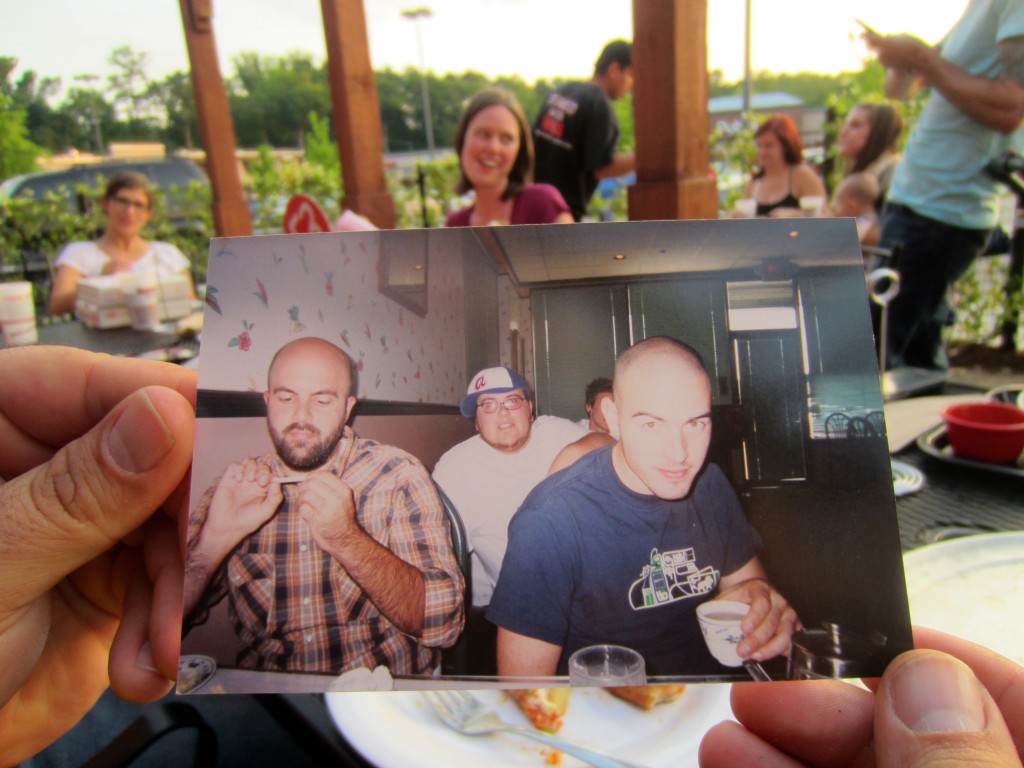 After pizza, we headed to NOT secret bowling at Suburban Lanes. And we closed the place down getting our money's worth for the all you can bowl for $5.99 special.