Oh, look, we're having another Game of Thrones cookout. Not a damn thing wrong with that. Since it was the day before Kevin's birthday, I whipped out a cake for dessert. But not just any cake, a zebra cake! You won't believe how easy it is to do. Just use your favorite vegan vanilla and chocolate cake batters and follow these instructions for pouring them in the pans.
Here are mine ready to bake.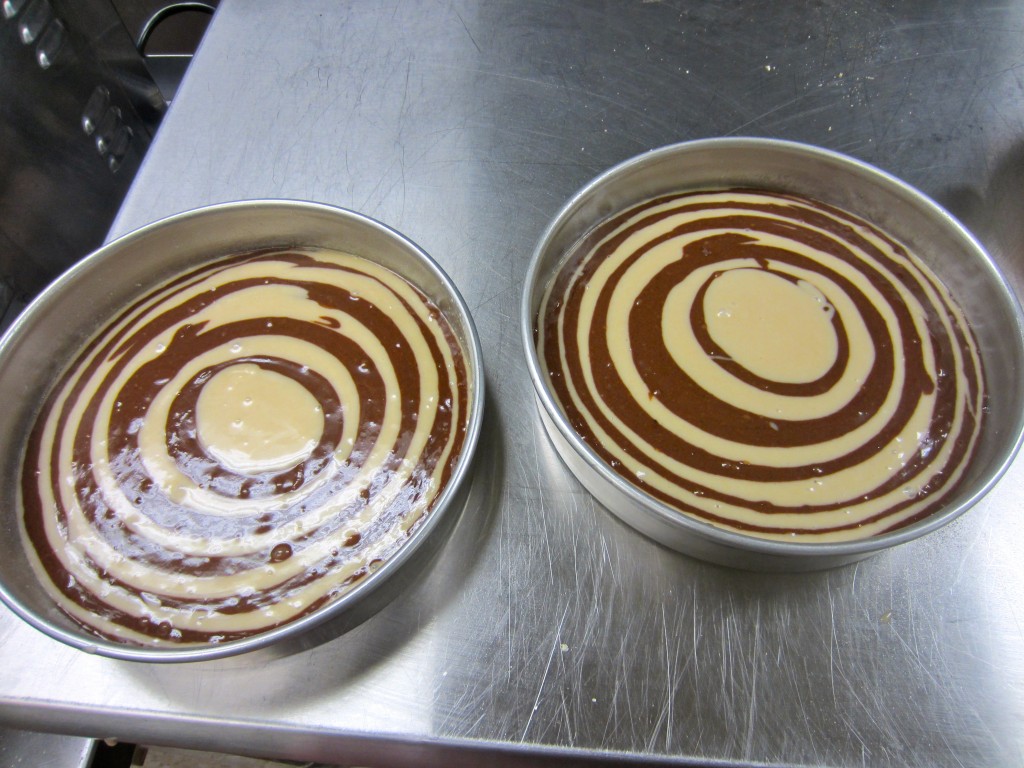 All frosted up in chocolate.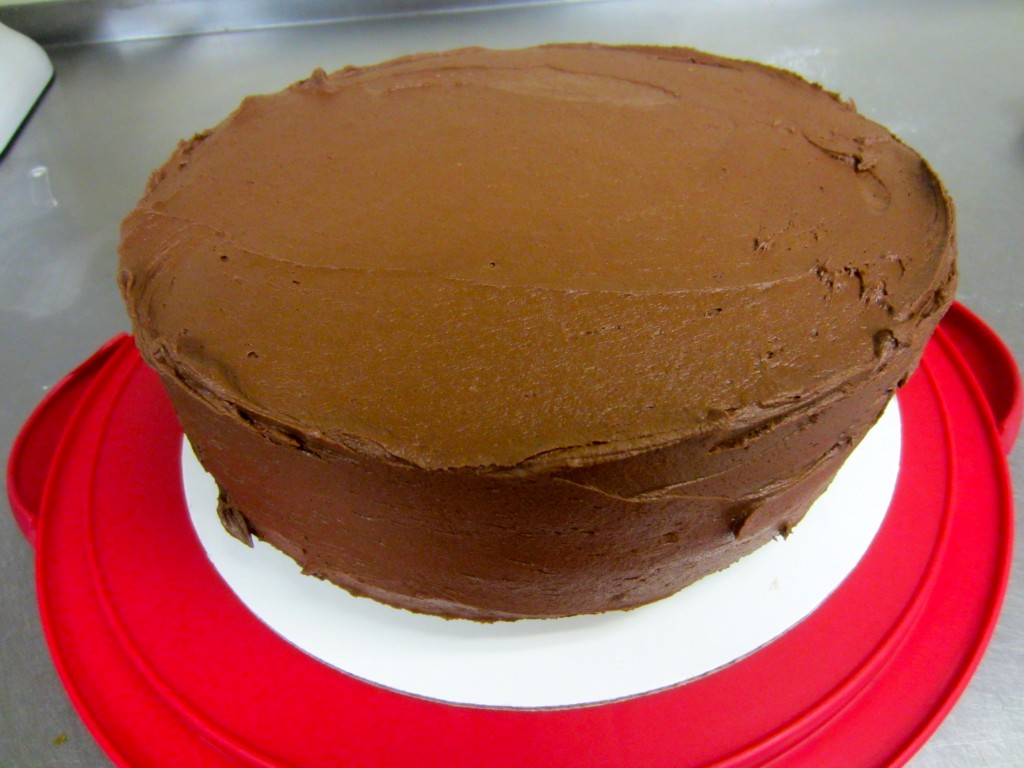 And look at the insides!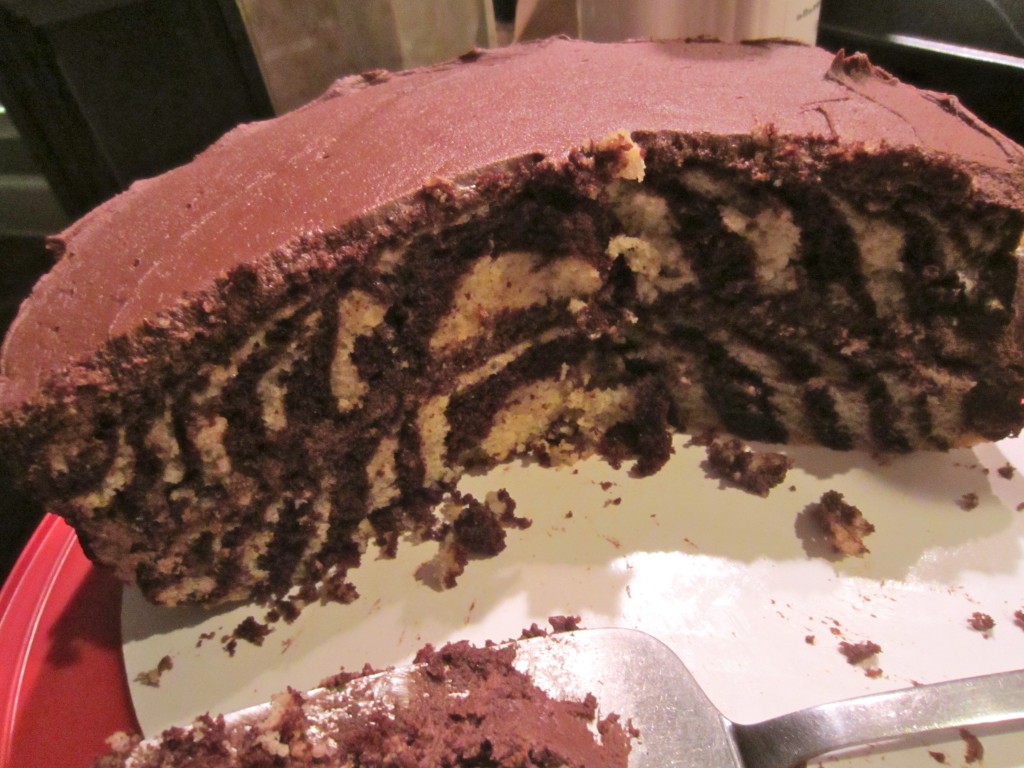 Now I want to do them with all kinds of colors. Imagine a rainbow!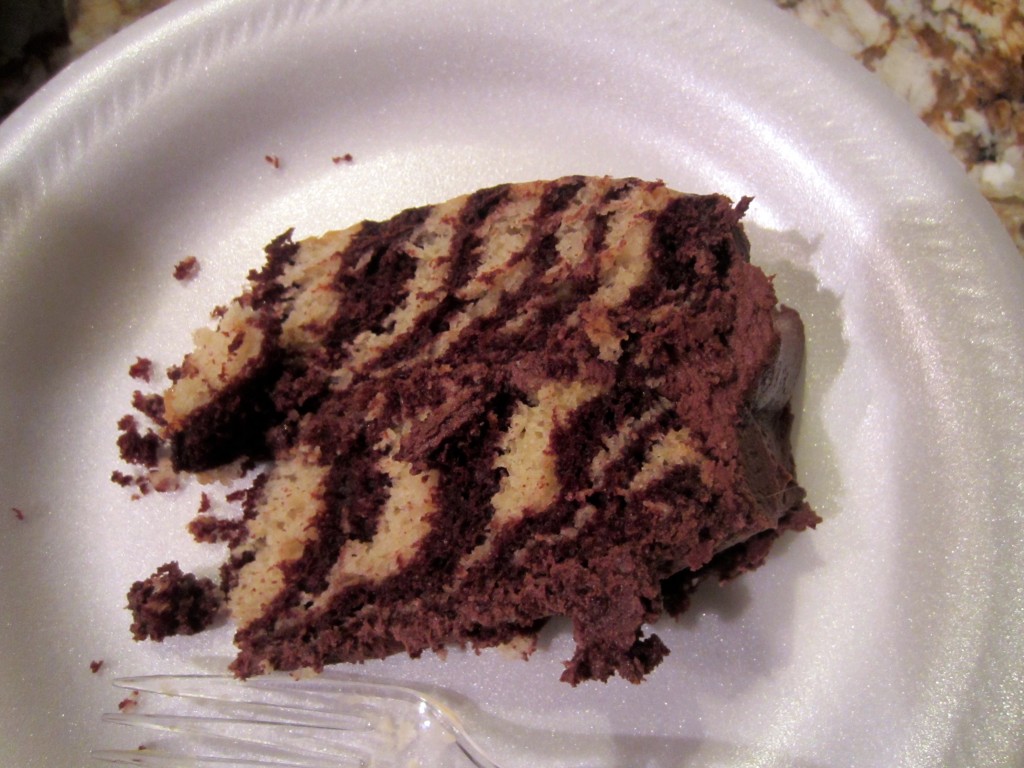 We didn't just have dessert. There was real food too. This time I had a hot dog with home made cheezy sauce, avocado, pickles and who knows what else, tots and mac & cheeze.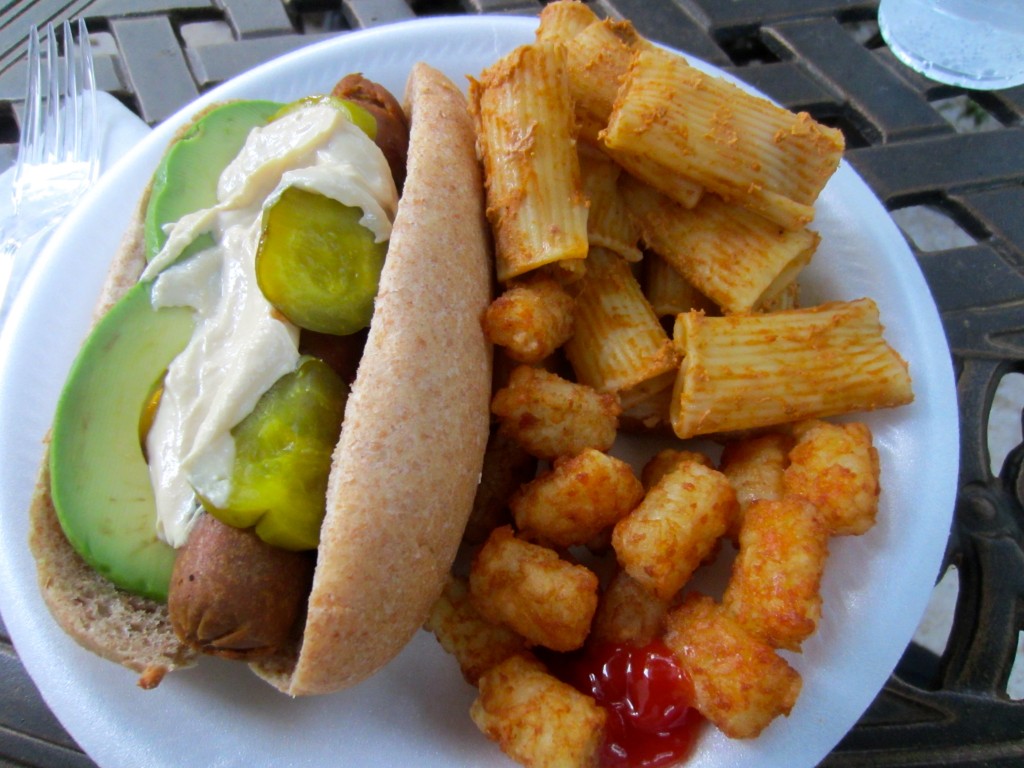 We might've been lacking a bit of vegetable this time around. But we got over it.