You'd think with my job I'd have access to all kinds of cool free tickets. Not so much. But occasionally something comes along. This Saturday I had tickets for Cirque de la Symphony with the Atlanta Symphony Orchestra at Verizon Wireless Amphitheatre. Since we had to travel way up to Alpharetta, a stop at Thai House for dinner was in order.
The sizzling rice soup, every time.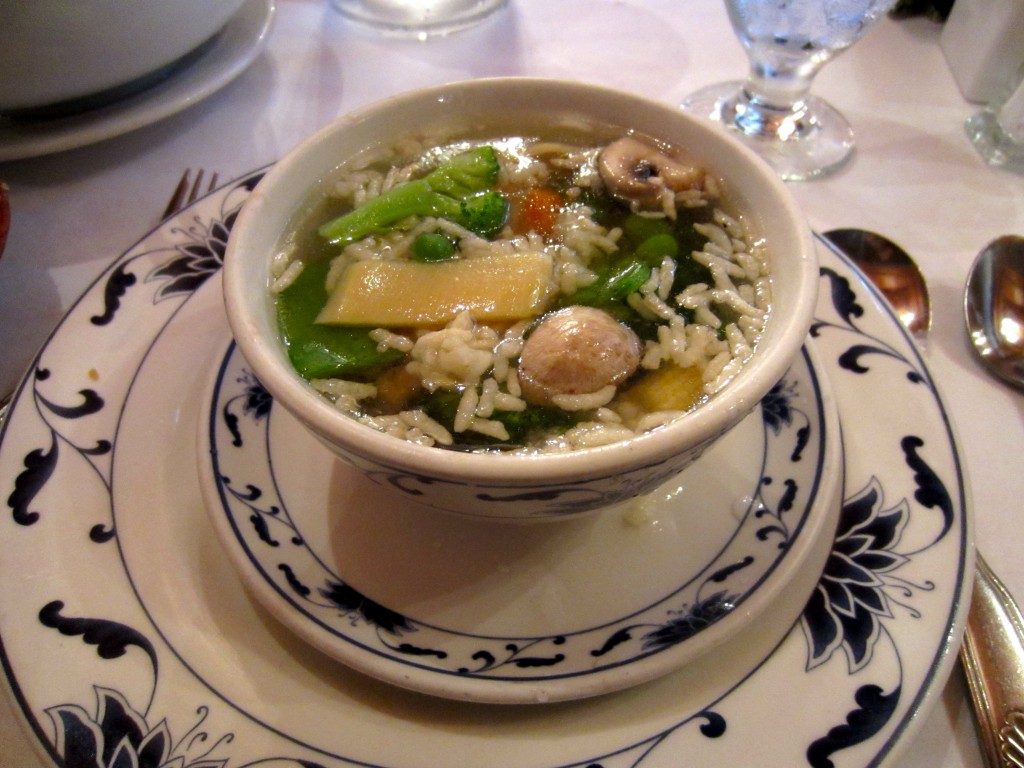 They have two sorts of fake meats: a chickeny one called su gai and a fishy one called su yi. I like the su yi and it's different than the fake meats anyone else uses so I usually get that. Here it is in green curry form.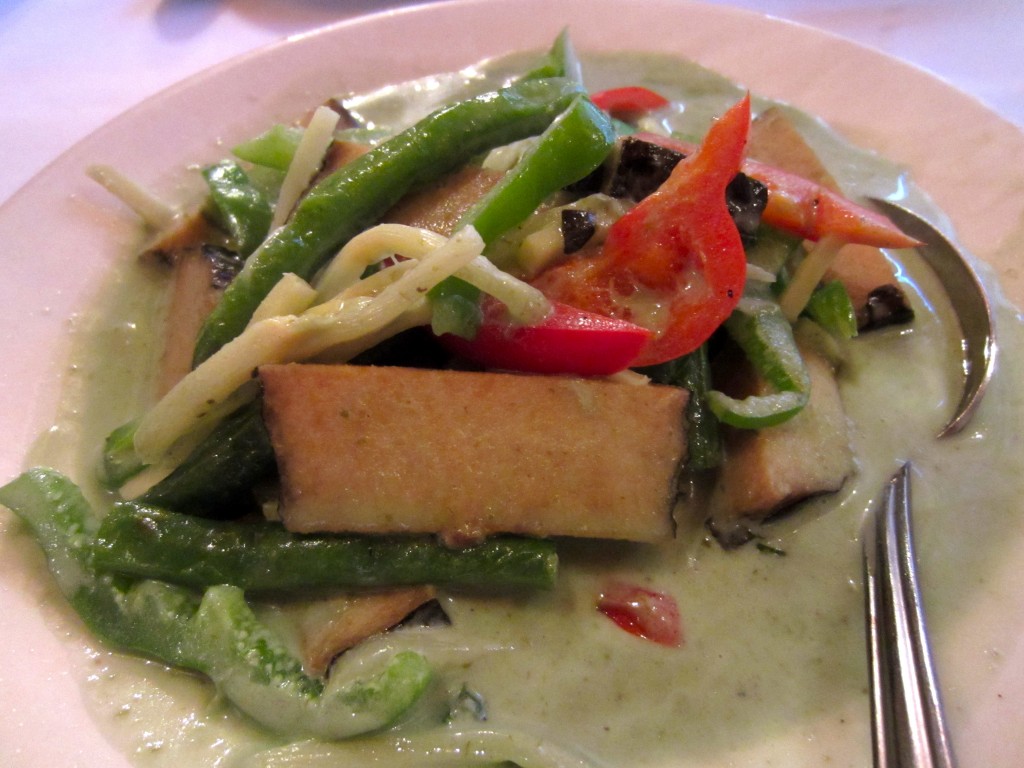 And on a bed of rice.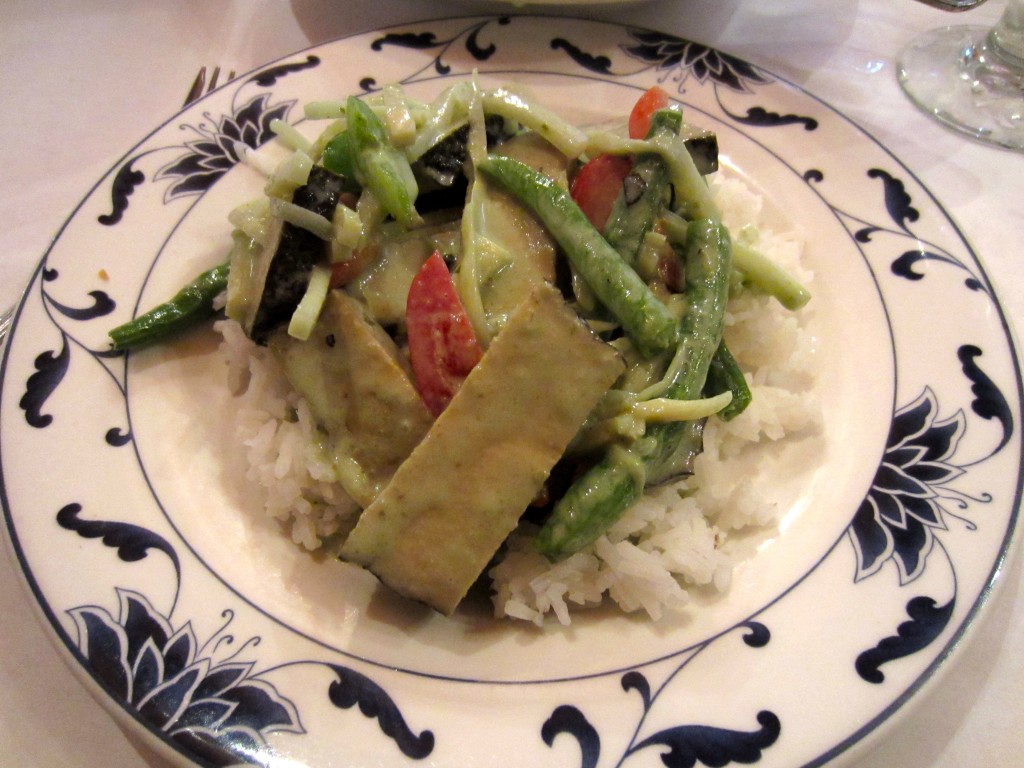 The symphony was okay but the sound wasn't that great at the amphitheatre. I'd like to see them again at Symphony Hall. The acrobats were amazing, especially the final act. The things they did just were not possible.